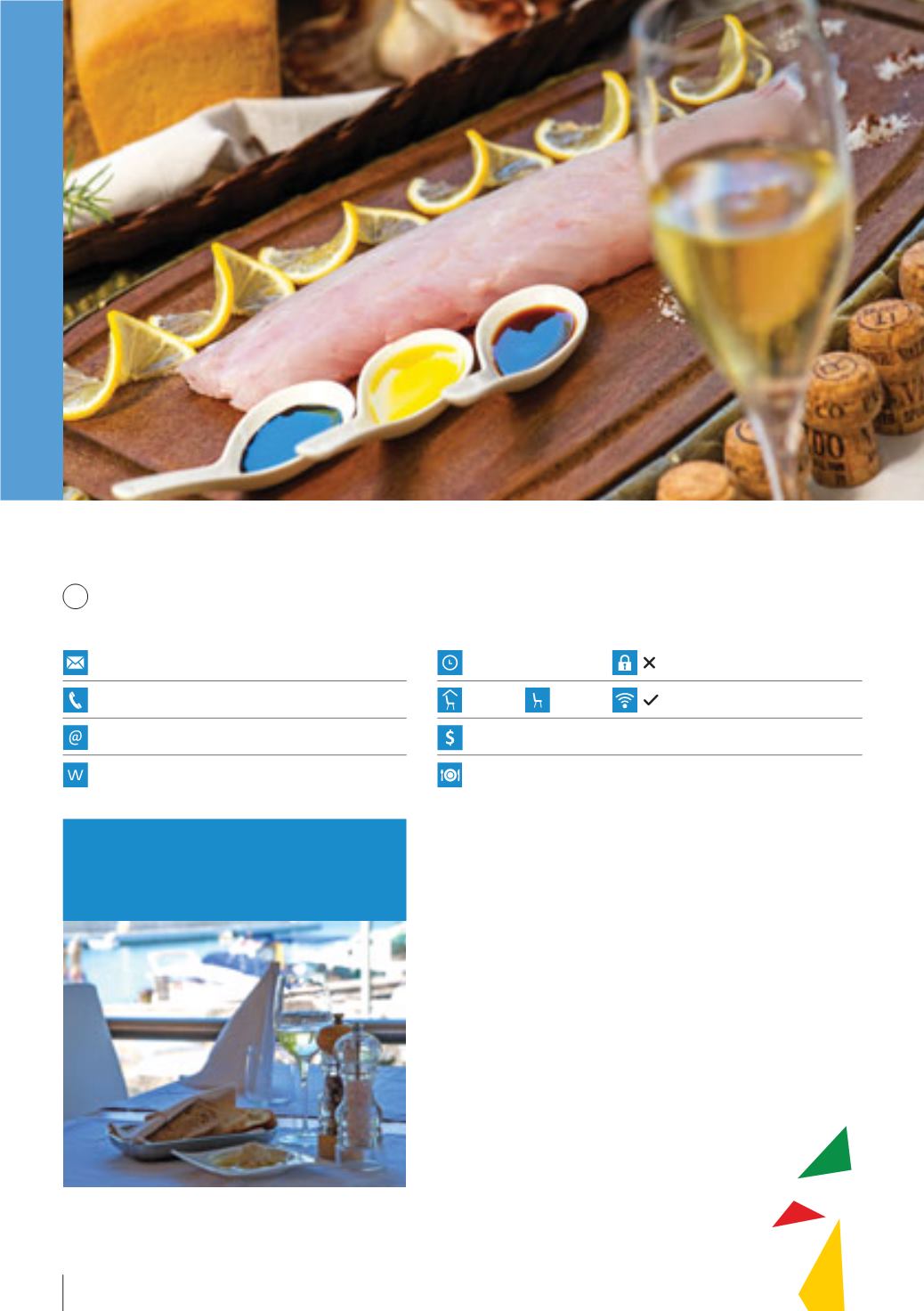 Kvarner Gourmet
The Island of Krk
100 Top Croatian Resaturants, The Knight
Tuna 2 F (Fresh&Fusion), lobster with homemade pasta,
vacuum-cooked beef cheek (sous vide).
The family tradition of gastronomy (since 1934) and
modern interpretations of traditional dishes are reflected
on the menu of this restaurant. Kvarner, Mediterranean,
Cucina veneta and K&K cuisine are the basis of the menu,
and a personal choice of Croatian wines according
to individual regions and varieties and a selection of
international wines with emphasis on champagnes and
Rieslings are the main features of the wine list.
Am Express, Visa, MasterCard, Diners, Maestro
Rivica Restaurant