Archaeological heritage

Ethnographic timeline

Alphabet as heritage

Musical heritage

Architectural heritage

Industrial and technical


heritage

> Reader's guide


Visual arts


Velid Đekić
LITERATURE

A reader's guide to Kvarner

To set out for the woods below Mount Učka can be an exciting experience, maybe even a real adventure. Not only because one can easily get lost in the forest's thicket (more prudent hikers follow the marked paths), but also because a surprise waits hidden in the undergrowth. Its name is Malik, and he is an elf who loves playing jokes on passers-by; a real imp of the woods. But if you think there will be no such surprises if you head for the woods of Gorski kotar, you would be advised to remember that Gorski kotar is the home of Petar Klepac, a giant who breaks trees like toothpicks and crushes rocks with such strength that water is squeezed out. He's far too tall to hide away in a bush, so you will see and hear him from a long way off.

Elves and giants? Is there a land where such creatures still roam? For those who wander through the hinterlands of Kvarner, there is no doubt about it, especially if they carry a book of folk tales with them. Kvarner is a land where everything is possible, a land of fantasy, full of intriguing stories and talented storytellers.

How did it all start on Kvarner, who was the first to write about their forest and other adventures? These are the questions to which folk storytellers give no answers – for they are the very ones who started it all. But let them be, it is their right not to say anything. Just as some of today's authors have the right to remind us in their stories of the ancient fairytale characters. For instance, Malik is the protagonist in the verses by Damir Sirnik (1949), Čakavian poet from Blaškovići near Crikvenica, who encourages the reader to see the world from the rogue's point of view. This is particularly true for Sirnik's collection of poetry Malikov čakavski brev'jar (Malik's Čakavian Breviary) from 1982.

But the writer's creativity has never been restricted to folk tales. Instead, it crosses boundaries, opens new paths, reveals new horizons, and embraces new experiences.

The above statement is confirmed by, among other things, the collection of Croatian and Italian love poems that were probably written by Andrija Cigančić from Lovran in 1738. As it is usually the case with Petrarchan poetry, the poet, struck by love's flame, used to write verses in honour of his beloved but unattainable muse. Today we know that he had also left us an interesting cultural testimony of Kvarner's literature of the period, which was following the fashion that was spreading on both Adriatic coasts. The era of such hand-written books of poems became history on Kvarner after the printing works of Lovro Karletzky was opened in Rijeka in 1779. This was the first printing works after the Glagolitic works of Šimun Kožičić. It published the first book in Latin letters in the Croatian language in 1798, Poboxnost krixnoga putta koja cinise od M.M. C.C. P.P. Kapucinov u Rike. The printing works remained active until 1889.

The Croatian National Reformation, a national movement which greatly influenced literature in the period between 1830 and 1860, resulted in several important names on Kvarner. As opposed to the flame of love that consumed the poet from Lovran in the 18th century, their flame had more to do with the will to clarify all cultural and other doubts regarding their environment. The important names in Rijeka of that time included Mirko Bogović, Mirko Ožegović, Ivan Dežman, Ivan Fiamin, Antun Dragutin Parčić and others, as well as Fran Kurelac (1811 – 1874), founder of the Rijeka School of Philology. In Rijeka, particular importance was given to finding answers to linguistic questions, which was the basic precondition for the development of modern literature. Rijeka was the native town of the linguist, translator and dictionary author Josip Završnik (1769 – 1843). He was a forerunner of Ljudevit Gaj, leader of the Croatian national movement, whose reforms of orthography became a basis for standard Croatian language. It is interesting to mention that Antun Mihanović, author of the lyrics for the Croatian national anthem, used to stay in Rijeka in that period, so it is easily possible that his poem Horvatska domovina (Croatian homeland), that is, today's anthem Lijepa naša domovino (Our Beautiful Homeland), was written right here on Kvarner.

The literary scene at the end of the 19th century was livened up by the magazines Neven (1858), Sloboda (1878) and Hrvatska vila (1882), which published works by many authors from Rijeka and other parts of Croatia. Prose writer Eugen Kumičić published his essay O romanu (About the novel) in 1883 in the magazine Hrvatska vila. Adolf Veber Tkalčević from Bakar (1825 – 1889) was the first among Croatian authors to write about urban themes in his short story Zagrepkinja (1855) and novel Nadala Bakarka (1870).
The beginning of the 20th century was marked by the emergence of the "first Rijeka literary circle" which consisted of the modernist authors Janko Polić Kamov, Josip Baričević and Mijo Miško Radošević.

In contrast to those authors and their prose and poetry that went far beyond the expectations of their readers, many authors on Kvarner wrote in the Čakavian dialect so beloved by local people. As the language that gave rise to Croatian literature – for this was the language of Marko Marulić from Split, the "father of Croatian literature", and of renaissance writers from Dubrovnik, Hvar and Zadar who played a particularly important role in Croatian culture – the Čakavian dialect is deeply rooted on Kvarner. Many authors wrote in it, like the particularly influential poet Drago Gervais from Opatija, then Ljubo Pavešić from Škrljevo, David Kabalin Vinodolski from Novalja, Nikola Kraljić from Omišalj, Milorad Stojević from Bribir, Josip Stanić from Veprinac, Ljerka Car-Matutinović from Crikvenica and others. And the humorous texts of Zoran Kompanjet from Opatija show that the modern Čakavian dialect can also function well as a prose medium.

But not only Čakavian is spoken on Kvarner – in Gorski kotar all the Croatian dialects are spoken, Kajkavian, Čakavian and Štokavian, thus adding to Kvarner's linguistic diversity. These dialects have some specific, individual characteristics associated with every place along the coast, on the islands and in the highlands, which makes Kvarner a true linguists' paradise. It is interesting to mention that the first scientific thesis about the local Italian dialect spoken in Rijeka (the fiumano dialect, from the Italian name for Rijeka, Fiume) was written by Hungarian Jószef Berghoffer. The name of his paper from 1894 was Contributi allo studio del dialetto fiumano / Saggio gramaticale.

So what do modern inheritors of the ancient stories about Malik the elf and Klepac the giant write? Recent literary production on Kvarner includes works from the 1970s by the authors from the "second Rijeka literary circle", poets like Ivan Rogić Nehajev, Ljubomir Stefanović and Milorad Stojević. Important names in poetry in the last twenty years include Andro Vid Mihičić from Beli, Giacomo Scotti and Alessandro Damiani from Rijeka. Members of the new generation are Dražen Cuculić, Laura Marchig, Robert Bebek, Ervin Jahić, Ivica Prtenjača. Prose is also well represented. Internationally the most famous name from Kvarner is Slavenka Drakulić, while Nedjeljko Fabrio found national success with his novels. The first regionally successful writer of bestsellers was Srećko Cuculić from Rijeka with his romantic novel Fijumanka from 1986. Other prose writers are Rosario Jurišić, Roman Latković, Sead Mahmutefendić, Ezio Mestrovich, Davor Velnić, Daša Drndić. Damir Miloš from Opatija writes experimental modern prose and is highly appreciated as a children's writer, a reputation he gained with his novel Bijeli klaun (The white clown). Other successful children's prose writers are Mario Schiavato and Daniel Kokić.

Periodicals are important panels for discussing literary values. Magazines have always opened their pages to various literary concepts. And what is particularly important for Kvarner, they have always had the tendency to connect different cultures. Following the futuristic Rijeka magazine Yoga (1920), this was particularly true for the magazine La Fiumanella (1921), which was replaced by Delta in 1923 and Termini in 1936. The development of a new literary scene was encouraged by the periodicals Riječka revija and Kamov (in the 1960s), Domet (1970s and 1980s), Rival (1990s), and the recent magazines La Batana, Fluminensia and Književna Rijeka.



Several critics and theorists wrote for these magazines, or published their works independently, thus contributing to the discussion about literature. A special place among these belongs to the critic Antun Barac (1894 – 1955) from Kamenjak near the village of Grižane. There are also professionals from the Rijeka Faculty of Philosophy (Milan Crnković, Darko Gašparović, Danijela Bačić-Karković, Milorad Stojević, Katica Ivanišević, Mirjana Strčić, Marina Biti, Irvin Lukežić, Goran Kalođera). Not to forget the critic Zdravko Zima (1948) who was born on the island of Krk. Kvarner is the home of some prestigious literary awards, like the most renowned Croatian poetry award Goranov vijenac, established in 1964. This award for life's work, as well as the Goran award for young poets, is given on the first day of spring, the 21st of March, during the Goranovo proljeće literary event in Lukovdol, the birthplace of the poet Ivan Goran Kovačić. The Drago Gervais prize has been awarded in Rijeka since 1962. Since 1995 Krk has been the venue of the Pontes international book festival.

Do the elf Malik and the giant Klepac come to Lukovdol and Krk? Of course they do. Still, we need to remember that only those who keep their eyes wide open can see them. Their latest prank has been to hide between the pages of books. They probably remind them of forest leaves.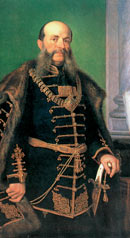 Ivan Mažuranić (1814 – 1890) was the leading figure of Croatian literature in the first half of the 19th century. He was born to a renowned family of writers from Novi Vinodolski, a real literary dynasty of its own, whose members Antun, Matija, Fran and Vladimir were also engaged in writing. In his works Ivan Mažuranić combined Croatian folk heritage with Dubrovnik's traditional literature. He was the author of the epic Smrt Smail-age Čengića (Death of Smail aga Čengić, 1845), a major work of Croatian literature that gives an account of real events from the time of the Croatian-Ottoman wars. In that epic, Mažuranić was concerned not only with the idea of national liberation, which was particularly important at that time, but also with the universal thought of defeating evil in general. Mažuranić will also be remembered for his excellent completion of another extraordinary epic, Osman, by the baroque author Ivan Gundulić from Dubrovnik, whose two cantos have been lost in the course of time (or maybe were not written at all). Mažuranić also engaged successfully in politics and became Croatian governor or viceroy ("ban"). He was known as the first "people's governor" ("ban pučanin", 1873 – 1880).

The Neven magazine was the only literary magazine in Croatia during absolutism, that is, under the rule of the disreputable minister Bach in the 1850s. The magazine was first published in Zagreb in 1852 by the Matica ilirska. It included poetry by the first generation of writers from the Croatian National Reformation, as well as short stories, travelogues, literary articles and translations, essays of philosophy, visual arts, etc. These texts were often imbued with a sense of patriotism, which was a source of constant disputes with the authorities. Police pressure obstructed the work of the editorial department, which made collaboration with the authors more difficult. The culmination came in 1857 when the Matica ilirska was forced to give up the magazine. From then, the Rijeka Public Reading Room (Narodna čitaonica riečka) took charge of the magazine, and the editorial department was moved to Rijeka. The new editor published the first issue on the 3rd of April 1858. It was the seventh year of the magazine. Under the editorial supervision of Prof. Vinko Pacel, 39 issues of Neven magazine were published in Rijeka, thus making the town the centre of Croatian literature at that time.

Eugen Kumičić (1850 – 1904), a novelist from Brseč, dedicated most of his energy to romantic prose. His stories sometimes take place in the coastal areas, like in the novels Začuđeni svatovi, Teodora, Sirota and Primorci, and sometimes they describe crucial events from Croatian history, like in the novels Urota zrinsko-frankopanska and Kraljica Lepa. In both cases we are talking about prose filled with sentimentalism, romanticised depictions of reality, and with clear moralistic messages, which made Kumičić very popular among his contemporaries. Kumičić also wrote dramas and theoretical texts and embraced politics. He sometimes signed his works with the pseudonym Jenio Sisolski, after the name of Mount Sisol above his birthplace. A memorial room to this writer is located in Brseč.

Fran Mažuranić (1859 – 1928) was the most successful writer of short prose forms, the so-called sketches, in the period of Croatian realism. Born in Novi Vinodolski, this author known for his intriguing life and restless spirit (always in conflict with authority, he was dismissed from the army after 22 years of service, and as a great wanderer, would sometimes disappear for long periods) left behind the books of prose Lišće (1887), Lišće i druga djela (1916) and Od zore do mraka (1927). He gained a reputation as a writer of miniatures in which he successfully mastered the dense composition of the text. He knew how to observe, focus, describe and make a final point giving a human and lyrical explanation of what we wrote about. His prose works are written with a subtle feeling for the language. Mažuranić wrote about "the secrets hidden in small things". This is particularly reflected in his collection of sketches Lišće, which was rated by the critics as one of the most beautiful individual Croatian books of all time.

Viktor Car Emin (1870 – 1963) was born in Kraj near Lovran. In his books he wrote about themes from the coastal region, his characters often being local naval captains and sailors. He was the author of the novel trilogy: Pusto ognjište (1900), Usahlo vrelo (1904), and Iza plime (1913). His most interesting work is the large novelised chronicle of Danuncijada (1946) that gives an account of the famous episode from the history of Rijeka immediately after the end of World War I, when the Italian political adventurer and poet Gabriele D'Annunzio marched into Rijeka in September 1919 and there established the Italian "Regency of the Kvarner", which will be remembered as the first fascist state in history. It lasted until December 1920. Twenty-six years later, Car Emin would laugh at D'Annunzio in his literary work.

Janko Polić Kamov (1886 – 1910) was the first Croatian and one of the first avant-garde writers worldwide. After being expelled from school in Rijeka and Senj and leaving the school in Zagreb on his own, he became a constant cynic, an uncompromising critic of social norms and a rebel from Rijeka with a cause. The "aesthetic of the ugly" drove out traditional beauty from his works, as we can read in his poetry collections Ištipana hartija and Psovka (both 1907), dramas (Tragedija mozgova, Samostanske drame, etc.) and stories. His collection of short stories Knjiga lakrdija was published only half a century after his death. The novel Isušena kaljuža, written between 1907 and 1909, and also published also some fifty years later, in 1957, is rated by critics among the top ten Croatian novels. Kamov was a writer ahead of his time who unrelentingly followed his rebellion, anarchistic and therefore tragic destiny. After leaving Rijeka and going abroad, he died in a hospital in Barcelona at the age of 24, alone and forgotten. He was buried there in a cemetery for unknown foreigners. Over time, his reputation as a "damned writer" has become shrouded in a thick veil of mystery.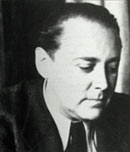 Ödön von Horváth (1901 – 1938) was born in Sušak, Rijeka. This Austrian writer of Hungarian origin defined himself in his autobiography as a "typical Austro-Hungarian mixture: Hungarian, Croatian, German and Czech". Although he was a representative amalgam of most of the elements of the Dual Monarchy, he did not feel that he belonged to that country. Instead, he claimed that he had no homeland. After witnessing disappointment in post-war Europe, brutal economic crises and the rise of fascism, and being influenced by Freud's theories, Horvát proceeded to dissect the petit-bourgeois environment in his satires and grotesques. Very popular in his lifetime, he fell into oblivion afterwards. Recently his dramas have been staged again in European theatres, and his works translated into many languages. He wrote the dramas Tales from the Vienna Wood (1930), Faith, love, hope (1933), Don Juan returns from the war (1936) and others, and the novels Eternal petit bourgeois (1930), Youth without God (1936), and Child of our time (1937).

Nikola Polić (1890 – 1960) is biographically interesting as brother of the more famous Janko, and literarily as the author of articles and sketches. He started out writing intimate poetry which reflects his fondness for music, and reached maturity as a writer with prose works and literary articles about Rijeka and Sušak, which he published under the title Sušačka subota (Saturdays in Sušak) in a local paper Primorski novi list. He is also known for his records of Zagreb, published under the title Zagrebačke šetnje (Strolls in Zagreb) in the paper Novosti. The first of these he signed with a pseudonym Qausimodo, and the others as Grga Čokolin. In them, Polić presented himself as an excellent student of the greatest Croatian feuilletonist A. G. Matoš. With his swift, elegant and erudite style of writing, Polić is considered to be one of the best Croatian writers of newspaper prose, which is published in the book Collected Works by Nikola Polić (1991).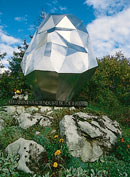 Ivan Goran Kovačić (1913 – 1943) from Lukovdol in Gorski kotar, described in his stories the life of the so-called "ordinary people" from Gorski kotar: the farmers, woodcutters, foresters (the collection Dani gnjeva from 1936). He wrote his most impressive work during the hardest moments of his life - the epic poem Jama (The Pit, 1944), the greatest achievement of Croatian literature during World War II and a crucial work of Croatian literature in general. Jama is the testimony of a nameless victim of fascist murderers, a dramatically shocking monologue. Inspired by the expressiveness of the verses, the poem was later illustrated by, among others, Pablo Picasso. As a member of the Croatian anti-fascist movement, Kovačić experienced the same suffering as the victim of the poem. At the age of 30, he was killed by the Serbian nationalist, Chetniks. Life and literature amalgamated in the most tragic way. Goran's collection of poetry in Kajkavian dialect Ognji i rože was published posthumously in 1945. The house in which he was born in Lukovdol now hosts a memorial museum.

Vladimir Nazor (1876 – 1949) was a writer of varied genres, whose opus includes some of the anthological achievements of Croatian literature. His lyrics are often filled with symbols, legends and mythology (Slavic legends, Croatian kings), his prose coloured with allegory (Veli Jože), while his post-war works combine all these elements into the mature style of a new literary power (poem Na Vučevu). Born on the Dalmatian island of Brač, he left a significant mark on Kvarner as a teacher in Kastav (1908 – 1918), Crikvenica and Sušak (1920 – 1931), and of course with his Čakavian verses written during his stay in Kastav, gained new recognition of the Čakavian dialect as a means of artistic expression. Most of these verses he published in Jelenović's and Petris's Anthology of the new Čakavian lyrics (1934), and some of them in his collections Nove pjesme (New poems, 1913) and Lirika III (Lyrics III, 1918). Some of his most impressive poems include a mother's lament Seh duš dan and the lament of a slave chained in a Venetian galley, Galeotova pesan.

Drago Gervais (1904 – 1957) was a poet, dramatist and storyteller from Opatija who wrote many memorable verses in the Čakavian dialect, the traditional variant of the Croatian language that is spoken in the coastal areas. In the collection Čakavski stihovi (Čakavian verses, 1929) he colourfully portrayed the small villages beneath Mount Učka and their lively indigenous characters (poems Moja zemja, Tri nonice, Morčić, Stari mladić). His verses are filled with emotion and humour, rhythmical and melodic, showing how expressive the Čakavian dialect can be. The collection started a trend that critics called "Gervaism" or "philosophy of the diminutives" and became a source of inspiration for generations of Čakavian writers and readers. Gervais was also popular as a comedy writer. The movie Barba Žvane was made on the basis of his short story Volovi dolaze. His comedy Karolina Riječka was also made into a movie.

Osvaldo Ramous (1905 – 1981) was the leading name of post-war Italian literature in Rijeka and a prominent person in the culture of the Italian national community in Croatia in the 20th century. He was editor of the Termini magazine, worked as a journalist, critic and theatre director, and was also a founding member and director of the Italian Drama of the Ivan pl. Zajc Croatian National Theatre in Rijeka. His most valuable works are his lyric verses, often dedicated to the passing of time and the transitoriness of life. Critics found in them the characteristics of moderate modernism. He published his first poems in a monthly magazine, Delta (1923). Nine collections of his poems were posthumously published in Rijeka in the bilingual edition of Viaggio quotidiano / Svagdanje putovanje (1982). Ramous was also the author of two novels and several dramas, radio-dramas and short stories.

Antun Bonifačić (1901 – 1986) was born in Punat and became a leading writer on the island of Krk and a prominent representative of Croatian emigrant literature. His life's destiny was determined by the fact that in 1945 he had to leave Croatia for political reasons, while his literary destiny was characterised by a vocation for poetry. Although he also wrote short stories, novels, criticisms and essays, his artistic peaks were his verses. Before leaving the country, his poetry was filled with Mediterranean themes typical of his native island, but after he went abroad, patriotic emotions came to the fore. An example of this is his poem Hrvatska simfonija (Croatian symphony). In Chicago he published Collected poems (1974). He was also the writer of the only Croatian novel dedicated to the oil industry, Krv majke zemlje (Blood of Mother Earth, 1935).

Enrico Morovich (1906 – 1994) will be remembered as the most excellent Italian prose writer and probably the most prominent writer of the post-war emigrant's Rijeka. In the 1930s he was one of the key writers for Termini magazine in Rijeka; in 1946 he was part of the group of writers who were presented in the Parisian anthology Italie magique. As story-teller, he captured his reader's attention with short stories set in dream-like, surreal atmospheres, which he continued writing his whole life. He was the author of seven collections of stories. Piccole storie / Kratke priče, a bilingual selection from that part of his opus, was printed posthumously in Rijeka in 1994. He wrote six novels, including La Frontiera, a collection of reminiscent poetry, and a book of memoirs Un italiano di Fiume (1993).

Marisa Madieri (1938 – 1996) was an Italian writer who left her hometown of Rijeka as a young girl during the post-war emigration. That event was to influence a significant part of her literary work. The novel based on her diary Vodnozeleno (1987) is an impressive reminder of the days when she was leaving Rijeka and the difficulties that incomers face in coping with a new environment, seen from a child's point of view. Although this was her first literary work, it contained some of the finest autobiographical pages written by any emigrant from Rijeka, the town that is also present in her novel La Radura (1992), mainly through dream-like elements that are typical of some of Rijeka's Italian literature. In her book Proplanak (1995) and in the collection of stories Školjka i druge priče (2002) she described the storybook atmosphere of sea landscapes. Literary works signed by Marisa Madieri were written in a stimulating family atmosphere – her husband was the writer Claudio Magris.

Lucifero Martini (1916) is one of the most prolific writers from Rijeka, the author of many works of poetry and prose. His verses, especially from the 1980s, described by the critics as "calm modernism", are regarded as the most successful part of his opus. From that period are the collections Anca cussi (1982), Somiglianze / Sličnosti (1982) and Colloqio con la cita / Razgovor s gradom (1987). As a prose writer, Martini usually writes in a neo-realistic style. His opus includes a dozen collections of poetry, a dozen short novels, some fifteen dramas and radio dramas, as well as one novel for children. Martini was also a renowned cultural worker. In the former Yugoslavia he was the founder, editor and writer for the Italian minority papers La Voce del Popolo, Panorama and La Batana.

Slobodan Novak (1924) spent his childhood on the island of Rab where he returned in his later years. Novak considers Rab his "emotional homeland" and his "refuge for old age". Therefore, it is no wonder that some of his most successful works are dedicated to Rab. The novel Izgubljeni zavičaj (Lost Homeland, 1955) is an emblematic book in which he defined the motifs around which he built his literary world, like the motif of a boy leaving the island, and of a grown-up returning to the island and not finding the lost Arcadia, which gives the book an elegiac sense of transitoriness. In the novel Mirisi, zlato i tamjan (Scents, Gold and Incense, 1968) he speaks about the numbing atmosphere of the island. It is a subtle, psychological reading piece, rich in allusions and written in impressive style – one of the best Croatian novels of all times. Izvanbrodski dnevnik (1977) is a fictional text packed with socially engaged symbolism and irony. Novak is an excellent writer of short stories (Tvrdi grad, 1961), poetry, and one of Croatia's best prose writers.

Nikola Kraljić (1930) is a poet who "went crazy from fish", as he concluded in the title of one of his collections of poetry. And certainly not only because he was born on the island of Krk, in Omišalj. He is the author of some fifteen collections of verses, among them Žedno more (Thirsty sea, 1973), Barka puna vode (Boat full of water, 1980), and Sedmi val (The seventh wave, 1993). He wrote in the Čakavian and Štokavian languages, uninhibited about asking philosophical questions, such as those concerning the perception of time and space. Kraljić experimented in a modernistic way with the possibilities of expression, so he shaped his verses graphically in line with the so-called visual poetry. Sometimes he divides his verses into syllables and sounds, thus producing richer literary effects. Kraljić crossed the borders of literature to meet even the Japanese culture, writing his Čakavian haiku. His collected poems were published in 1995. The Cambridge International Biographical Institute and the North Carolina American Biographical Institute nominated this poet and psychologist respectively in 1991 and 1992 for "man of the year" and listed him in the book "Who is who".

Alojz Majetić (1938) was born in Rijeka and went to school in Delnice in Gorski kotar. In his first collection of verses Dijete s brkovima priča (Child with moustache tells stories, 1956) he spoke from the perspective of an intelligent adolescent in a fight with the so-called parental culture. He used the same approach in his collection Otimam (1963) that was banned by the government. Majetić went on to write the novels Čangi (1963) and Čangi off gotoff (1970), considered to belong to the genre of "prose in jeans". Čangi takes the reader into the world of youthful carelessness, parties, erotic scenes, offences and hooliganism, which resulted in another banned novel. Čangi of Gotoff extended the story with prison episodes of the main character Čangi and published documents concerning the court process against the first novel, thus accusing the repressive system. By introducing the sensibility of the new generation into the pages of his works, and by using urbane language and generational slang, Majetić opened up Croatian literature to new themes.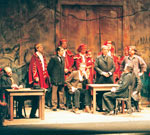 Nedjeljko Fabrio (1937) found great success with the so-called Adriatic trilogy that encompasses the historical novels Vježbanje života (1985), Berenikina kosa (1989), and Triemeron (2002). The trilogy is for the most part a saga about Rijeka, a town that has lived through an amazing history on the boundary between states (Rijeka was a part of seven different countries throughout the 20th century!) and cultures (Slavic, Roman, German, Hungarian). Fabrio's fiction about Rijeka, the town in which he spent a part of his life, is based on documentary facts and follows entire generations of characters as they struggle their way through what he calls "the hysteria of history". Vježbanje života was staged at the Ivan pl. Zajc Rijeka Theatre in the 1980s and gained cult status. Smrt Vronskog (Death of Vronsky, 1994) is a post-modernist novel that places Tolstoy's count from Ana Karenina in the Croatian town of Vukovar in the early 1990s. Fabrio also writes short stories (selected stories Izabrane pripovijetke, 1990), essays (Ruža vjetrova, 2003) and dramas (Drame, 1976). He won the Bethlen Gábor Alapítvány prize (Budapest, 1993) and Herder prize (Hamburg, 2002).

Ivan Rogić Nehajev (1943) is connected to Rijeka, the town in which he lived for years, in the great part of his literary work. Besides M. Stojević and Lj. Stefanović, Rogić Nehajev is one of the mainstays of the Rijeka poetry triplet from the 1970s that is credited for opening up new fields of poetry in Croatian literature, in line with the theory of deconstruction. Rogić Nehajev is a poet with a fondness for uninhibited thematic questioning of corporeality, including Eros as well. Younger Croatian poets with a tendency to experiment with the text consider him for that reason as their important forerunner. He wrote eight collections of poetry, including, in the Rijeka phase, Lučke pjesme za pjevanje i recitiranje i druge nerazumljive pjesme (Port poems for singing and reciting and other incomprehensible poems, 1980), and Pjesme o imenima, ženama i drugom (Poems about names, women and other things, 1985). In these he shaped his verses as "a port market, a meeting place of passengers, tramps". A selection from his opus has been published under the title Sredozemlje, sedmi put (1999). Rogić Nehajev won the Goranov vijenac award in 2005.

Milorad Stojević (born 1948 in Bribir) writes mainly for a more high-brow, literary educated readership. He is an author with a tendency to mannerism of the post-modern era, a typical poeta doctus. His poetry is woven with linguistic plays, surrealist elements, intermedial situations, quotability and, above all, persiflage. Being an expert in the Čakavian dialect (which is confirmed by his study and anthology of Čakavian poetry of the 20th century from 1987), his verses opened new paths to that part of Croatian poetry, breathing a sensibility for modern issues into it. An overview of Stojević's poetry is given in the collection Ponterosso (Selected poems 1971 – 1999). Stojević is the author of the novel Primeri vežbanja ludila (1981, a fictional biography of J.P. Kamov), Orgija za Madonu (1986), Krucifiks (2004, located on the island of Krk in the 11th century, in the time when the second Baška Tablet was created), etc. He also writes dramas, screenplays and scientific texts. He won the Goranov vijenac award in 2004.

Slavenka Drakulić (1949) is a writer of worldwide reputation who was born and grew up in Rijeka. Initially a journalist with a special interest in feminist themes (such texts were published in the book Sedam smrtnih grijeha – Seven deadly sins, 1984), Drakulić later began her career as a writer. After the publication of her novels Hologrami straha (Holograms of fear, 1987) and Mramorna koža (Marble skin, 1989), she left the country in the early 1990s and began her international career. Since then she has written about transition and war themes connected with Croatia and its surroundings, experienced as particularly subtle testimonies from within. Her works include Kako smo preživjeli komunizam i još se pritom smijali (How we survived communism and even laughed, 1991), Balkan Express (1993), Cafe Europa (1996), Kao da me nema (As if I am not there, 2000), Oni ne bi ni mrava zgazili (They would never hurt a fly, 2004). In 1995 she published the novel Božanska glad (Divine hunger). She lives in Croatia and Sweden.

Anka Žagar (born 1954 in Zamost) is a poet from Gorski kotar whose verses represent a world of vivid language. In her seven collections of poems – from the first Išla i… sve zaboravila (1983) to Male proze kojima se kiša uspinje natrag u nebo (2003) – she has written suggestive verses of strong associativity. Because of her use of unusual language combinations, her poetry can be described as a permanently boiling poetical laboratory. The charm of infantile Luddism is just the first and superficial reader's impression, since Žagar's vivid language provides an inexhaustible source of various associations, and is therefore a very serious literary issue. She is known as the "speaker of magical sounds", whose verses are packed with "magical surprises". Anka Žagar is a poet of self-denying personality, but her poetical voice is nevertheless heard far away: critics put Anka Žagar in the top rank of contemporary Croatian poets. She won the Goranov vijenac award in 1994.