CARNIVAL IN KVARNER
Dear guests
and all those eager for carnival craze!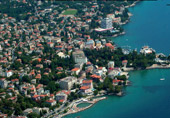 At the time of carnival, Kvarner takes centre stage of Croatian customs, masked fancy-dress parties providing a memorable experience fused with Mediterranean and continental influences. It is a unique gathering of traditional masks in their original environment, providing the perfect opportunity to each and every person to take part in these noisy, long carnival processions and give vent to his or her adventurous spirit and exchange everyday routine for something completely different. It is an occasion that just shouldn't be missed.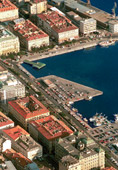 Local people from the islands, Primorje, and Gorski kotar eagerly expect and wholeheartedly prepare themselves for the occasion inviting all people fond of the carnival craze to join them.
Those who cannot wait until wintertime, have an opportunity to satisfy their crave for carnival festivities even in summertime when great carnival parades are organized as well.
In order to satisfy your curiosity about carnival events, our advice is to start with Kvarner info points to obtain the necessary information, and then, give way to carnival instincts. You will be led from place to place, from one programme to another.
Whatever you choose, you cannot go wrong for carnival festivities in Kvarner are a lot of fun everywhere . At the same time, the Kvarner carnival shows the undisguised face of the light-hearted, hospitable and precious nature of its participants.
We wish you to get in the spirit of carnival craze and prepare yourself for the forthcoming unforgettable experience.
Gordana Medved, M.Sc.
Tourist Office Manager
The Kvarner County Tourism Office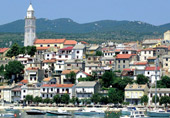 Petar Škarpa,
Tourist Office Manager
Tourism Association of the Town of Rijeka
Jasna Doričić Sanković,
Tourist Office Manager
Tourism Association of the Town of Opatija
Vladimir Butković,
Tourist Office Manager
Tourism Association of the Town of Novi Vinodolski