How to travel along the


Louisiana?

Master piece by Filip


Vukasović

>

On the road admired by the


whole of Europe

Settlements along the


Louisiana

Stay a few days longer,


enjoy in the nature so rich


in wild romantics

Move slowly along


Lousiana like the first


travellers did

Louisiana Map -


Four Districts

D

id you know?

Celebrities

ON THE ROAD ADMIRED BY THE WHOLE OF EUROPE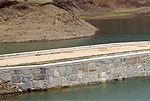 The road was some 18 Austrian miles or 135 km long, 26 Viennese feet (8,2m) wide, in sharp curves even 14,4 m, with the road inclination ranging from 2 to 4 percent, only exceptionally 5,5 percent. Each mile was marked by a mile-stone, and smaller landmarks were erected each 250 Viennese hvati (i.e. 1/16th of a mile – the hvat is a historical unit of measure common in Croatia)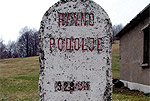 The highest point on Louisiana, at 928 metres, is Ravno Podolje near Mrzle Vodice.
The chroniclers of the time wrote that Louisiana was a unique road, admired by both experts and common people. In 1804, the Karlovac correspondent of the Viennese "Patriotic journal" wrote: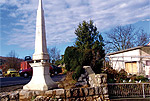 All facilities, in terms of skill, have been executed masterly, applying an unprecedented method… which concerns particularly the minor drywall arches overlooking the rocky precipices crossed by the road, the specific way of curves or turns, many big or small Gothic drywall bridges … This road deserves the admiration of both professional and ordinary passengers in whom it creates curiousness and causes astonishment.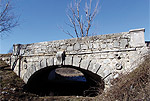 Except for the fact that today it is an asphalted road and that a minor part of its route has been relocated on occasion of the asphalting works, you will still drive for the most part along the original construction of Louisiana, that has withstood the ravages of time and the burden of traffic.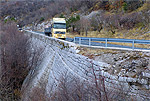 Whether you start from Rijeka or from Karlovac, you will come across extraordinary road architectural masterpieces. Drive slowly and along its route you will find original mile-stones and altimeters, bridges and viaducts, cuttings, underpinning masonry and supporting walls, windbreaks and drains constructed and placed there as far back as two centuries ago!