How to travel along the


Louisiana?

Master piece by Filip


Vukasović

On the road admired by the


whole of Europe

>

Settlements along the


Louisiana

Stay a few days longer,


enjoy in the nature so rich


in wild romantics

Move slowly along


Lousiana like the first


travellers did

Louisiana Map -


Four Districts

D

id you know?

Celebrities

SETTLEMENTS ALONG THE LOUISIANA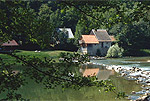 Traveling along the Louisiana you will pass through several marvelous places – do not fail to stop by in each of them. You will meet people who hold Louisiana in their hearts . If you start from Rijeka, stop at Orehovica, as thousands of Rijeka inhabitants did two hundred years before you, when they came to admire the road engraved in the Rječina canyon. Traveling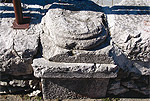 along Louisiana, you will pass through settlements that were created, or that developed owing to its construction - Svilno, Čavle, Mrzle Vodice, Lokve, Delnice, Zalesina, Kupjak, Skrad, Dobra, Moravice, Vrbovsko, Severin, Zdihovo, Bosanci, Vukova Gorica, Prilišće, Netretić, Brajakovo Brdo and Stative – and you will finally reach Karlovac.

Stop by in Lokve, once centre of the second District and seat of the District Court, where dance music used to fill the air on Sunday afternoons, while elegantly dressed clerks and their spouses danced waltzes, and stores were overflowing with the finest colonial goods.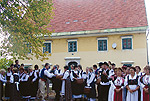 Do not miss to stop by at Delnice – the second main toll-house, where the local population built big two-storey houses along the Louisiana, leased inns and lodgings for the night, and erected saw-mills on the Kupa river.

When you enter Skrad, pay attention to house number 10 – in the old days you would have probably stopped and rested in the Delač inn, known as one of the best on Louisiana.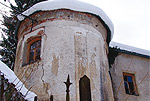 Louisiana was completed to Severin in 1808. At the time the place was already famous for the Zrinski and Frankopan castle that had been renovated several years before. Visit it and enjoy the marvelous view of the Kupa canyon! If you keep on the route of the old Louisiana, passing by Vukova Gorica and Prilišće you will reach Netretić where in 1809 the French, having established the so-called Illyrian provinces, proceeded with the construction of the road towards Karlovac. Later the allegedly most beautiful and the biggest building of the Society for the road management was build here – find it!