>

How to travel along the


Louisiana?

Master piece by Filip


Vukasović

On the road admired by the


whole of Europe

Settlements along the


Louisiana

Stay a few days longer,


enjoy in the nature so rich


in wild romantics

Move slowly along


Lousiana like the first


travellers did

Louisiana Map -


Four Districts

D

id you know?

Celebrities

HOW TO TRAVEL ALONG THE LOUISIANA?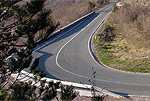 In order to help you organize and travel along the Louisiana, we have divided the guide into four parts, inspired by this historic road's past division into districts: the Rijeka-Bakar, the Lokve-Delnice, the Severin and the Karlovac District. The experiences waiting for you along the Louisiana have been divided into three segments:

On the Louisiana
Segment dedicated primarily to those who wish to enjoy driving along the Louisiana. It contains descriptions of the road, the original, 200 year old building elements and the major settlements along the road.

Come closer, get to know us better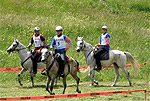 Segment dedicated to those who plan a whole-day trip. Here you will find a short description of the principal natural attractions as well as basic information about the littoral and mountain areas located along Louisiana, but also along Karolina (Carolina) - another significant historic road, the first to connect our North-Adriatic coast with the hinterland.



Stay a few days longer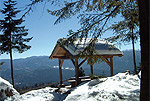 For nature lovers and all curious persons who wish to peep into every corner of the area where the Louisiana instilled life, here are details of sights and places for a longer visit. In each major settlement you will find several good restaurants, and you can spend the night in small family hotels or in private accommodation. In the course of your drive along the Louisiana, details on hospitality facilities, accommodation and other additional information will be available at the tourist offices listed at the end of this guide.

Welcome to Louisiana!